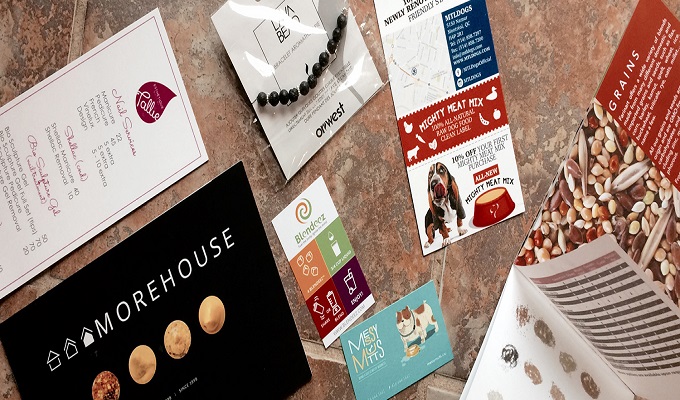 Online marketing has taken center stage; as a result, we have neglected print severely. In a technology driven society, we neglect it, because we fail to understand how it still adds value.
Online marketing vs Print marketing
No – that's not what I'm going to do. There is no need for comparison. Instead of pitting the two against each other, they should co-exist.
Print marketing cannot replace online marketing, but it can support it.
By utilizing print in a supportive role, you can; share relevant information with clients or desired audiences, drive more targeted traffic to your website, boast about rewards and recognitions, and share some great plans and skills with your audience.
Why there is still long-term promise in print
Print offers a reality that online marketing efforts struggle to match. By printing off an advertisement, you can potentially generate clients for years to come. If you have ever been to the doctor, you'll notice tons of printed marketing around you in the waiting area – have you ever stopped to think for a moment how many potential clients you could reach in this way?
This creates a broad range of opportunities to meet new people and break into different audiences.
In our busy lives today, print has become a rare tool that promises reader engagement without distractions. When someone picks up a brochure, there are no secondary banners or ads flickering on the side!
Scientific research identified that people skim through headlines online. However, when people read from a printed leaflet, they read 80% more of the content!
It has become so cost-effective and easy to advertise online that people are starting to click more cautiously… Printed advertisements add that extra bit of credibility to your company. This means that you have the edge!
By printing, you stand out in the crowd. You establish a great brand identity. You fortify your marketing efforts, making sure that your pursuits do not fail.
So, is print outdated?
Definitely not, and it won't happen anytime soon!
Brochures
Leaflets
Business Cards
Banners
Advertise-here-lamp-posts
Newspaper ads
You still need these!
For all your printing (fortification) needs and to gain the competitive edge, contact us now!
Don't forget to leave us a comment; we'd love to hear from you!