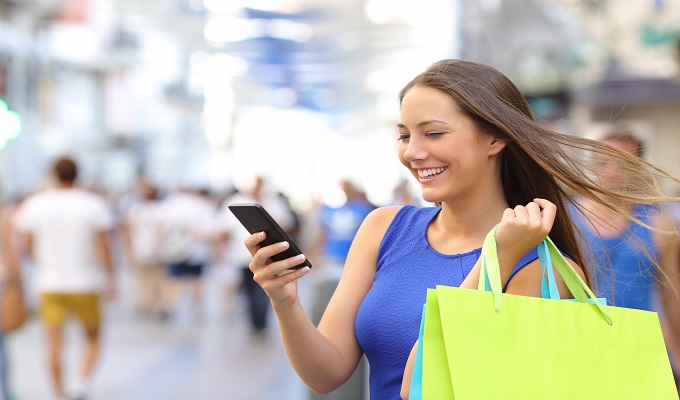 The consumer and his behavior are changing, as we know it. Yes, for a second time.
They have changed from consumers buying only from physical locations and businesses to the consumers who buy online and internationally, and now, to consumers who no longer waste only time on social media, but maybe money too… (Unless of course, they buy your products)
This is the social media shopper and experts say he is here to stay.
Are we there yet?
If you don't have the option available on your social media accounts for consumers to click and buy, then yes, you are behind.
We've slowly seen consumers become more comfortable with the idea – and now they might even begin to demand it.
There are already a fair amount of conventional and startup companies that have created apps that focus on mobile and social commerce. This has been indicative of the trend. However, something has changed.
Instagram joined the cause, and now there really is no time to procrastinate.
With Instagram's new app, Giftagram, social shopping exposure has increased to more than 500 million people per month.
Why is this good?
Looking at all the changes, it's safe to say that the trend in consumer behavior is that they want to be switched on 24/7 and be ready to buy.
This is great news for the people that have something to sell, because if executed correctly, your sales are bound to increase.
Canadians have shown an increased interest in Social shopping
According to a study recently done by Paypal and Ipsos, the very social Canadians, are doing more than just browsing each other's news feeds. There has been a tremendous increase in social media shopping in Canada.
The main motivators have been the following:
Consumers could not resist the discounts and promotions offered when you buys via a social ad
They saw some great holiday gifts and tried it – now they're hooked
Being a loyal and satisfied customer of the brand, they embraced the new way of buying from them.
Keep in mind what consumers are doing. Make sure that you are using social media effectively as part of your marketing efforts. Ensure your success tomorrow.